10 Healthy Food For Computer Worker
Studies looking at life in natural agriculture environments show that people in agrarian villages sit for about three hours a day. The average American office worker can sit for 13 to 15 hours a day.
The difference between a "natural" amount of sitting and modern, inappropriate amounts of sitting is huge, and accounts for negative changes at the molecular level.
According to Dr. James Levine, co-director of the Mayo Clinic and the Arizona State University Obesity Initiative, there are at least 24 different chronic diseases and conditions associated with excessive sitting.
Here are some Best foods for your eye and weight :
Daily bowl of curd in your Breakfast:
About 100 grams of fat has 98 calories. The nutritional value of curd is as follow: fat (4.3 gram), Carbohydrate (3.4 gm), Protein (11gm), Cholesterol (17mg), Sodium (364 mg) and Potassium (104mg). It also contains vitamin A, D, B-12, calcium and magnesium. Curd is one of the best sources for calcium. Curd in good for digestion and  helps to lose weight. Curd for healthy heart also.
---
Green Tea:
Green tea is the healthiest beverage on the planet. It is loaded with antioxidants and nutrients that have powerful effects on the body. This includes improved brain function, fat loss, a lower risk of cancer and many other incredible benefits.
---
Bananna:
Take every day one cup of milk with banana in your breakfast . An instant energy booster, banana is one fruit that is commonly available across the globe. In India, it is given much importance where various regional cuisines use it in making sinful desserts – kheer, malpua, halwa, payasam, sheera, and paniyaram, to name a few. The raw fruit too is not left behind. Cut into smaller chunks or thinly sliced using a mandolin, it gets used up in making wafers, subzis, kebabs, pakoras, and the famous curries of Kerala such as Avial and Kalan. If you travel towards the East and the Northeast, you will come across it in the local breakfast cereal, known as jolpan in Assam, which usually contains puffed or sticky rice mixed with curd and jaggery, and topped with banana pieces.
---
Apple:
Apples are extremely rich in important antioxidants, flavanoids, and dietary fiber. The phytonutrients and antioxidants in apples may help reduce the risk of developing cancer, hypertension, diabetes, and heart disease. This article provides a nutritional profile of the fruit and its possible health benefits.
---
Coriander: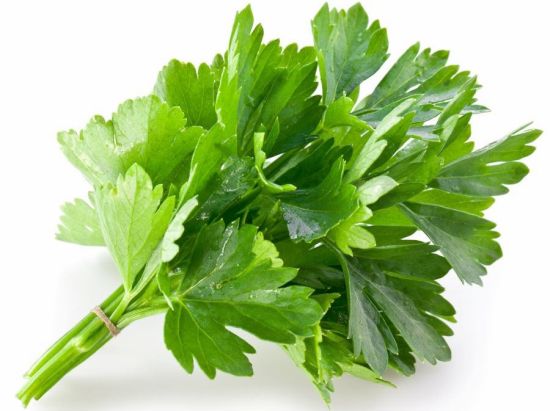 Coriander or cilantro is a wonderful source of dietary fiber, manganese, iron and magnesium as well. In addition, coriander leaves are rich in Vitamin C, Vitamin K and protein. They also contain small amounts of calcium, phosphorous, potassium, thiamin, niacin and carotene.
---
Egg:
Eggs are a very good source of inexpensive, high quality protein. More than half the protein of an egg is found in the egg white along with vitamin B2 and lower amounts of fat and cholesterol than the yolk. The whites are rich sources of selenium, vitamin D, B6, B12 and minerals such as zinc, iron and copper.
---
Milk:
That is because cow's milk offers a rich source of calcium, a mineral essential for healthy bones and teeth. Cow's milk is also often fortified with vitamin D, which is also beneficial for bone health. However, other nutrients are also necessary for bone health, such as vitamin K, strontium, magnesium and vitamin C
---
Oats:
Nutritional breakdown of oats. Dietary fiber – oats are rich in a specific type of fiber called beta-glucan. This particular type of fiber is known to help lower levels of bad cholesterol. One cup (81g) of dry oats contains 8.2 grams of fiber1, the recommended daily intake of fiber is 25g for women and 38g for men.
---
Dark Chocolate:
Studies show that dark chocolate (not the sugary crap) can improve health and lower the risk of heart disease.
Dark Chocolate is Very Nutritious. …
Dark Chocolate is a Powerful Source of Antioxidants. …
Dark Chocolate May Improve Blood Flow and Lower Blood Pressure. …
Dark Chocolate Raises HDL and Protects LDL Against Oxidation.
---
Lemonade:
As a refreshing drink, lemonade helps you to stay calm and cool. The health benefits of lemons are due to its many nourishing elements like vitamin C, vitamin B6, vitamin A, vitamin E, folate, niacin thiamin, riboflavin, pantothenic acid, copper, calcium, iron, magnesium, potassium, zinc, phosphorus and protein.