Health Benefits of Drinking Milk daily
Milk is an essential part of our diet. As kids, milk used to be one of our least favourite things. But now we understand that our mothers' stressing over drinking milk wasn't a total waste. Seeing ourselves in good shape with a healthy system today, we realize that milk has done wonders for our body without us even noticing. Some people shy away from it because they fear that it will add too much fat to their diet. Others leave it out because they believe that they no longer need it. You are never too old to reap the rewards of drinking milk. It is a great source of vitamins and nutrients, and it has several health benefits,

Bone & Teeth health:
Milk is a great source of calcium, which is essential for healthy bones. Not only do young children need it while their bones are growing, but adults need it to keep their bones strong and to prevent osteoporosis. Milk is also great for strong teeth, and it helps prevent tooth decay and cavities. In order for the calcium to be absorbed by the body, vitamin D must be present. If you have a vitamin D deficiency, buy milk that is fortified with extra vitamin D to ensure that your body absorbs the calcium.
---
Muscle Growth:
Milk is also great at improving muscle growth. This is due to the protein found in milk. Many athletes drink milk following a workout, as it provides the body essential nutrients needed to recover. In addition, milk helps to prevent muscles soreness and replenishes the fluids that were lost during physical activity. Each glass of milk contains 8.1 gm of proteins. Also milk is particular with body builders and weight lifters keeping them hydrated and active during intense sessions. Sometimes milk even replenishes energy faster than sports drinks.
---
Obesity:
Contrary to popular belief, research has shown that people who consume milk and dairy foods are likely to be slimmer than those who do not.
Studies have also shown that consumption of milk and dairy foods as part of a calorie controlled diet is associated with increased weight loss, particularly form the abdomen.
This is particularly beneficial since excess fat around the trunk region of the body is associated with greater risks to health.
The precise mechanisms involved are unclear but are likely to involve calcium which is found in milk and dairy foods.
---
Weight Loss:
Studies show that women who drink low-fat or skim milk lose more weight than those who exclude milk from their diet. It is a great appetizer and it makes a healthy snack. The major reason behind it is simple that consuming milk generally replaces consumption of a high calorie snack or appetizer. A single glass of milk is equivalent to a complete meal with less than half the calories. Drinking milk right before bed is also recommended for those who are trying to lose weight.
---
Reduce Stress:
Thanks to the many vitamins and minerals that are in milk, it can work as a stress reliever. After a long, hard day at the office, sit down and drink a warm glass of milk. This helps to relieve muscle tension and soothe your nerves. Milk helps soothe all the tensed muscles and nerve tensions. A glass of milk before bed takes your mind off all the thoughts putting you to a sound sleep instantly. Milk revitalizes your body after a stressful situation in no time. Thus, milk is considered to be an excellent tension buster and an energy booster.
---
Energy Booster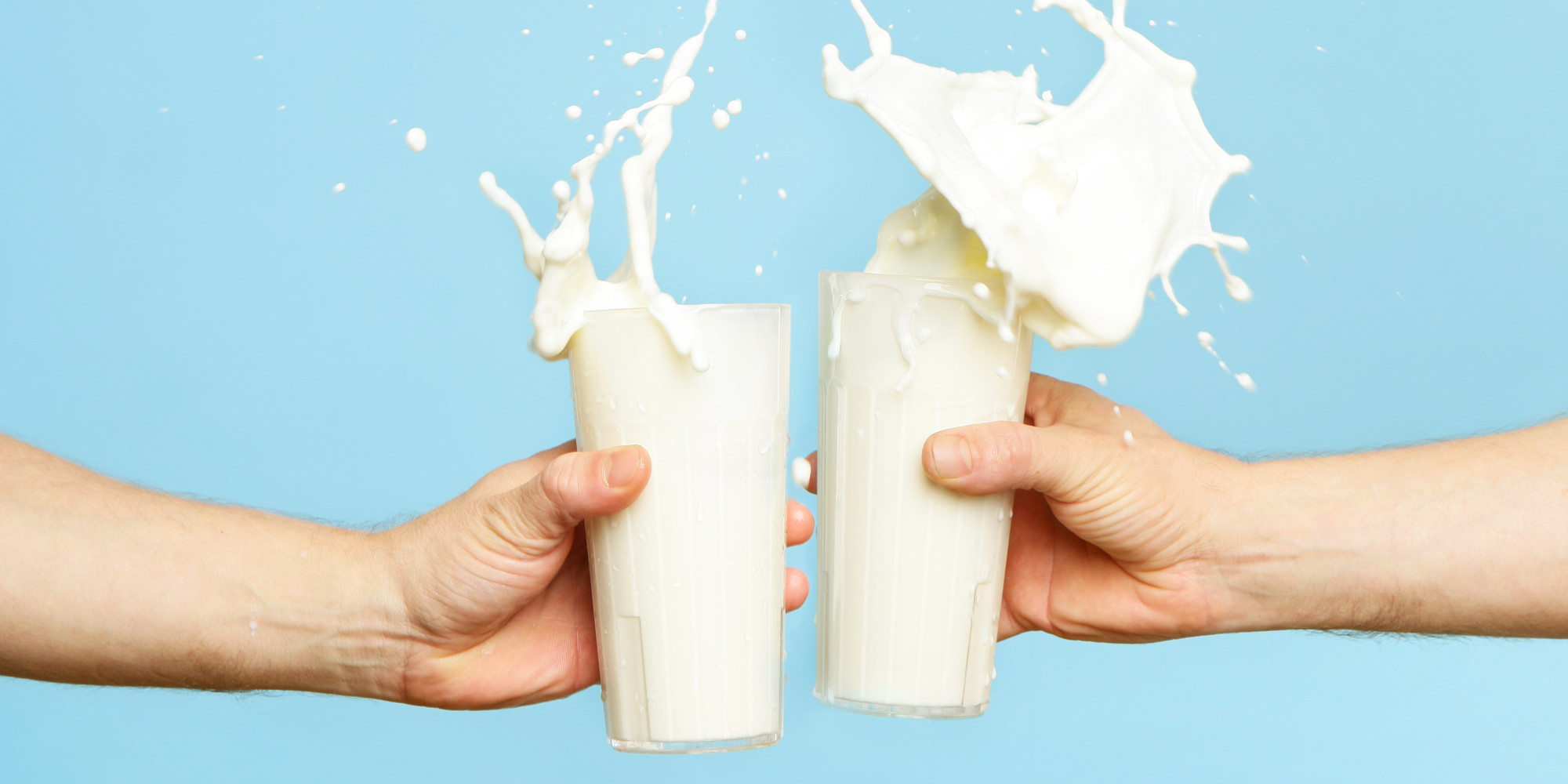 Milk is great for many things, but did you know it's also great for boosting your energy? When you're struggling to get through the day and you need a little pick-me-up, reach for an ice cold glass of milk. You will feel revitalized in no time.
---
Heartburn Eliminator
There are many foods that contain acids that cause people to experience heartburn. One of the simplest – and yummiest – ways to alleviate this pain is drinking a glass of milk. The cooling sensation and the thick consistency of milk helps to coat the esophagus and stomach lining to prevent heartburn.
---
 Healthy Body:
Milk has properties that lower high blood pressure and risk of strokes. It reduces the liver's production of cholesterol, and it can act as an antacid. Vitamins A and B in milk can help build good eyesight. Milk has also been show to help lower risk of certain cancers.
There are several varieties of milk on the market, such as whole, 2%, low-fat and fat free. If you are concerned about the growth hormones used in milk, choose to go the organic route. With all of the types of milk available, you should be able to find something that fits your diet and nutritional needs.