How to Take Care of Your Face (Females)
Many people take their skin for granted. The skin has several basic needs. First, it needs to be kept as clean as possible. Second, it needs to be protected from sunlight and other environmental insults. The skin of the face needs even more attention than the rest of the body because the face has more oil glands, especially the central forehead, eye areas, nose and chin. One needs to perform a brief morning regimen for the facial skin and a longer regimen before going to bed. Once you have your skin care regimen down, it will only take five to ten minutes a day.
Wash your face:
Wash your face twice a day (no more) with warm water and a mild soap made for people with acne. Gently massage your face with circular motions. Don't scrub. Overwashing and scrubbing can cause skin to become irritated. After cleansing, the American Academy of Dermatology (AAD) recommends applying an over-the-counter (no prescription needed) lotion containing benzoyl peroxide. Blemishes on your face can be combated by either the use of a product or an organic solution. Deciding which to use really depends on your skin type and acne severity. More sensitive skin may need a gentler product, while less sensitive skin may require a harsher product to see results. Clearasil and Proactive are popular choices for use on acne, though there are countless to choose from at your local drugstore. For those who prefer an organic method, lemon juice, dandelion sap, honey, and other materials have proven to work as well.
---
Don't pop pimples:

It's tempting, but here's why you shouldn't: Popping pimples can push infected material further into the skin, leading to more swelling and redness, and even scarring. If you notice a pimple coming before a big event, like the prom, a dermatologist can often treat it for you with less risk of scarring or infection.
---
Moisturize

Do: Hydrate yourself. Drink lots of water daily, at least 8 glasses if not more. Also, eats fruits and vegetables that have a high water content such as watermelon, cucumber, orange, strawberry, grapefruit and cantaloupe. Ayurvedic physician, Vasant Lad recommends to "drink water from a blue coloured bottle", since it has a cooling effect.
Don't: Ignore rose water. It helps prevent and reduce eye puffiness in the morning, maintains pH balance and naturally hydrates your skin if you spritz it on during the day

Many people have bad habits of messing with acne or leaning their face on their hands. Your hands have oils on them that will clog pores, increasing blemishes. No matter how tempting it might be, don't pop pimples or interfere with anything facial- though it may seem like it will make it better, it actually makes it much worse and instead of dealing with a two day pimple you now have a two week long project. A tip here is changing your pillowcase often- the oils linger on the fabric, getting on your face during the night.
Use a lip hydrator often and make sure to moisturize your lips. A simple way to do this is to rub a sugar-and-water solution on them and then moisturize, as the sugar removes dead cells and rejuvenates the lips. Keep a stick of lip moisturizer on you at all times and use throughout the day. Be careful not to use too much Chapstick though. Your lips can literally get addicted to the chemicals that prevent/heal chapped lips; they will stop making that chemical themselves, and it's a painful addiction to break!
---
Protect your face from the sun by using sunblock every day.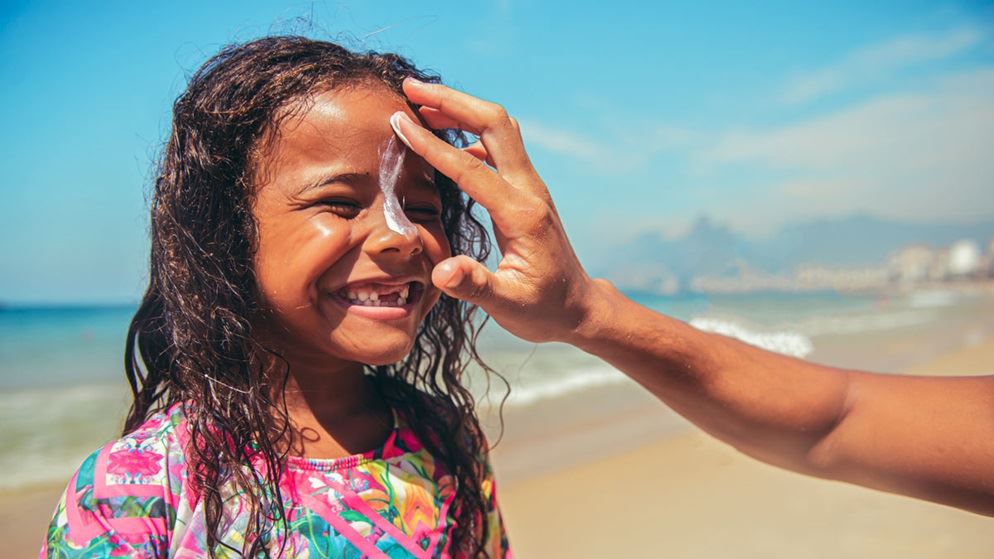 Ultraviolet rays will damage your skin over time and it's essential that you protect your face from harmful radiation. Use a good sunscreen or makeup with sunscreen in it, even a little, before going out, and you will have fresh, healthy skin. Another way to protect yourself is to wear clothing that will cover you, like a hat.